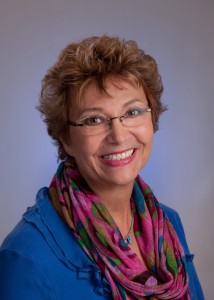 Shelley Freeman, PhD, LMHP, completed her Masters degree and Doctorate degrees in Psychology with a research focus at the University of Nebraska-Lincoln. She completed a second Masters in Counseling Psychology at the same institution and is licensed as a mental health practitioner (LMHP).
Dr. Freeman's practicum involved working with disadvantaged youth and encompassed a multi-cultural focus, which she continues to utilize.  Dr. Freeman has maintained a general practice working with patients concerning anxiety and phobias, depression, trauma, adjustment difficulties, marital difficulties, and processing grief and loss. Dr. Freeman maintains ongoing professional development in brain-based research, including cognitive-behavioral approaches, emotional regulation training, EMDR for trauma. Dr. Freeman incorporates and identifies personal strengths to empower the individual for the most favorable outcomes. The focus is to assist the individuals to gain better insight about themselves while teaching strategies for coping, problem solving, and effective communication within a safe and supportive environment. Dr. Freeman provides therapy for individuals, couples and families.
Dr. Freeman also specializes in preparing patients psychologically for medical events such as surgery, cancer treatment, etc.  Through the UNL Psychology Dept., Shelley designed and researched this protocol which can be helpful for anyone, but is especially well for anxious, depressed, or frightened individuals.  Her procedure has been shown to have a very positive effect on patient recovery and patient satisfaction.  Dr. Freeman has presented her research at international conferences and her work is published in conference publications.
Dr. Freeman is a provider for most insurance providers including:
Blue Cross Blue Shield
Coventry
Midlands Choice
Medicaid
Principal Life
MH Net
TriCare
(she is not currently a provider for Medicare).
Dr. Freeman can be reached via phone at 402-430-3555.